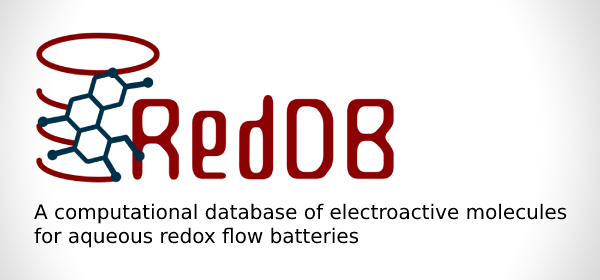 RedDB, a computational database of electroactive molecules for redox flow batteries
Click the below button to visualize RedDB. The visualization shows reactant molecules data from RedDB. The interactive visualization is empowered by ChemPlot using Uniform Manifold Approximation and Projection (UMAP) dimension reduction method. The heatmap color coding is according to the redox reaction energies (Hartree). Due to the size of data and connection bandwidth it may take a few minutes to load the visualization.
How to cite?
If you use RedDB in your study, please cite the below publication as well as the data and code repositories.
Publication: Scientific Data 9, 718 (2022)
Data: Harvard Dataverse
Code: GitHub